California is a national leader when it comes to environmental protections. The policies we pass often function as a roadmap for the rest of the country for combating climate change and protecting communities from pollution. But one of the most important environmental laws we have in California — CEQA, or the California Environmental Quality Act — is under attack by corporate developers.
The California Environmental Quality Act, signed into law in 1970 by Governor Ronald Reagan, essentially requires the state of California and local governments to take into account the climate crisis, the environment, and public health when development and construction projects are proposed to ensure that as we build, we do so sustainably. 
That seems like common sense, right? When large corporations and out-of-state developers want to build landfills, drill for oil, or anything else, CEQA gives Californians a tool to stand up for the health of their communities. Every community deserves access to information about beneficial development coming to their neighborhoods and to be informed when a highly polluting development is being proposed where they live.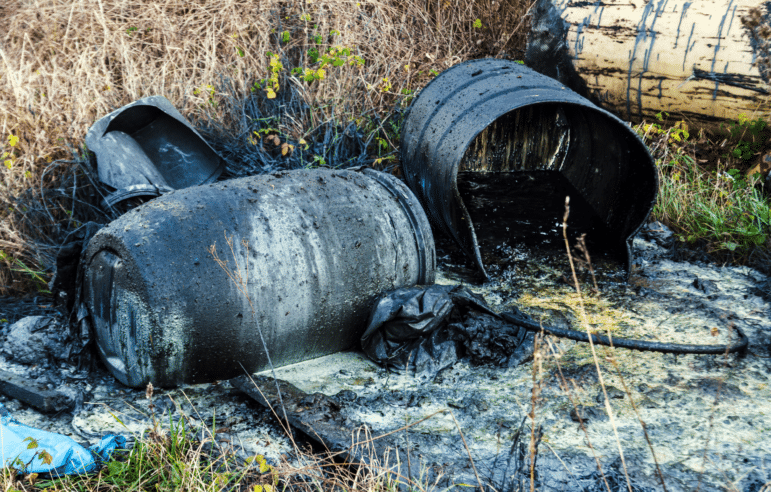 Photo Credit: Dejan Ilic from Getty images
For many Californians, the California Environmental Quality Act represents the only tool available to fight back against those highly polluting developments that, because of environmental racism, way too often unfairly burden communities of color, low-income people, and other disadvantaged groups.
There have been numerous instances of the California Environmental Quality Act being used to protect regular Californians and precious ecosystems from dangerous projects. Here are just a couple notable success stories.
Lake Tahoe's environment and water quality are officially under the jurisdiction of the Tahoe Regional Planning Agency (TRPA), but because of the complicated way government jurisdictions work, there are many areas around the lake that TRPA does not govern. That means when developers and corporations want to undertake projects that will impact the safety and quality of water in Lake Tahoe just outside of those borders, the California Environmental Quality Act is the only tool residents have to protect their families and our beautiful outdoor environments. CEQA has been used already in two landmark court decisions to prevent developers from misleading the public about how their projects would impact Tahoe's water quality.
In 2019, a charter school operated by a private management company announced plans to build a new elementary school in the city of Cudahy. Cudahy is one of the most densely-populated cities in the Los Angeles Basin. It's also one of the most polluted cities in the entire state, and more than 90% of the population identify as Hispanic or Latino. Two of Cudahy's five schools sit directly adjacent to, or on top of hazardous chemical waste sites.
The charter school company's plans called for the new school to be built directly on top of a location used for more than 90 years to hold large storage drums for deadly, carcinogenic chemicals and pollutants. To make matters worse, the Cudahy city government decided that the school construction project should be exempted entirely from environmental review.
But the residents of Cudahy joined together with social, religious, and civic leaders from across their community to form the Cudahy Alliance for Justice, and together they brought a lawsuit against the charter school project in 2020. It wasn't an easy fight, but in January of 2022, the Cudahy community got its day in court and won. Thanks to CEQA, the city and developers would be required not just to conduct an environmental impact report on the proposed project – they would have to clean up the site and make it safe for children to occupy five days a week.
Critics and opponents of the California Environmental Quality Act allege that it is a major and unnecessary barrier to development, especially for much-needed housing development in California. The reality is that this law's purpose is to move beneficial projects forward and to do so in a way that is sustainable.
The problem? Their claims are just a bunch of hot air.
In May of 2023, the Rose Foundation published an extensive analysis of every CEQA challenge filed between 2019 and 2021. If you believe everything polluters tell you about CEQA, the results might come as a shock. Here were the results:
MYTH: More and more CEQA lawsuits are being filed every year, creating an unsustainable barrier to new development.
FACT: Although California's population has grown significantly in the last 20 years, the annual numbers of CEQA lawsuits has actually remained stable.
MYTH: Most CEQA lawsuits are filed by bad actors with ulterior motives.
FACT: A majority of CEQA lawsuits filed from 2019 to 2021 were brought by environmental organizations and community advocacy groups, and resulted in improvements to proposed projects to reduce harmful impacts on their local environments, and the communities where they are built.
MYTH: CEQA Is just used to block new housing projects.
FACT: Less than 25% of projects challenged under CEQA are new housing units. Most commonly, CEQA is used by frontline communities to challenge industrial projects with significant potential health impacts as a result of pollution and environmental degradation.
MYTH: CEQA is primarily used to stop urban density projects like apartment buildings for low-income communities.
FACT: CEQA challenges are filed against undeveloped rural sprawl areas at nearly twice the rate they are filed against urban infill projects. In many of these unincorporated parts of California, CEQA is the only legal mechanism by which residents can demand transparency and action to limit the harmful impacts of a construction project.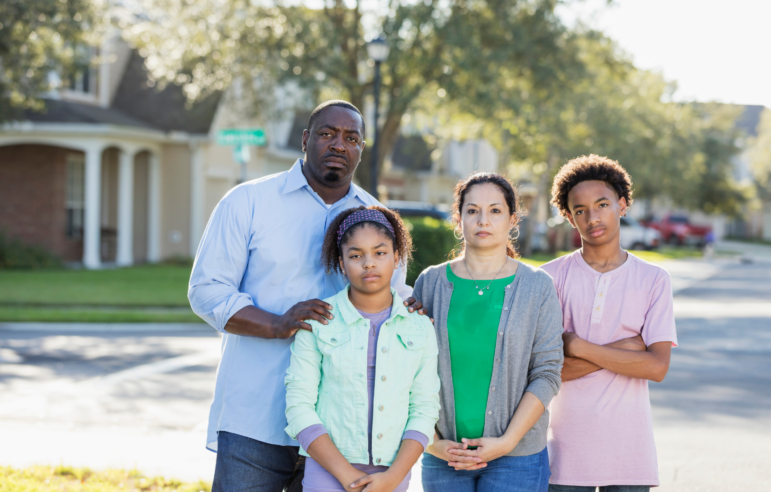 Photo Credit: kali9 from Getty Images
Protecting the California Environmental Quality Act
Before this law was in place, there were tragic examples of what happens when developers have no accountability for building sustainably: drinking water being polluted with toxic chemicals, critical habitats being forever destroyed, pollution so bad in waterways that they would catch on fire, and high cancer rates in communities of color because of environmental racism. We cannot go back to this. Going back on laws like this is not progress, and is counter to the interests of the people of California. 
We must take care to combat the lies that polluters and their lobbyists try to spread. They constantly try to peddle all sorts of claims to try to paint CEQA and other environmental protections as harmful so that we don't complain when they chip away at these rules. But the math doesn't lie — the only thing being harmed is their ability to profit at the expense of our health and planet.
Got questions about CEQA or other environmental protections in California? Maybe a story about how your community has benefitted from CEQA by making a development project more sustainable?? Let us know on social media or fill out the form below:
Share this article to spread awareness of the benefits of the California Environmental Quality Act, and to help us dispel these myths.