The California Environmental Voters Education Fund's Ambassadors Program identifies, cultivates, and supports young leaders from marginalized communities in the Central Valley and Inland Empire. The goal is for each cohort of young climate champions to build power to effect change on key issues like clean air, clean water, and climate resiliency, with a focus on racial justice, equity, and a green and just economic recovery.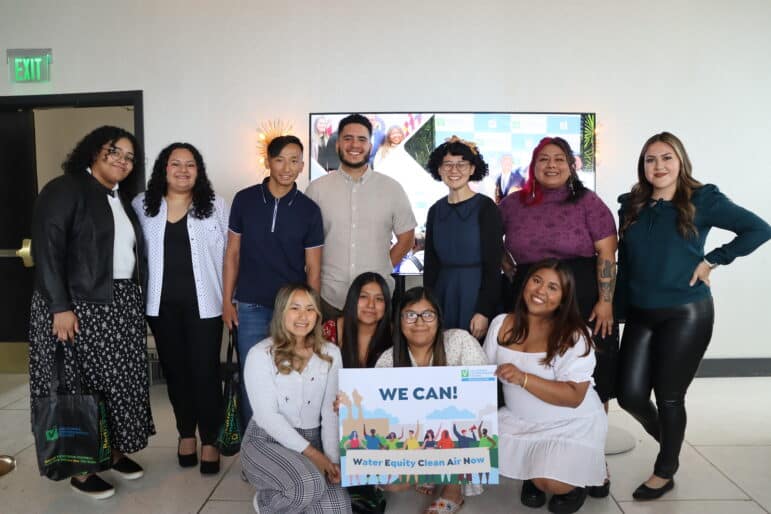 It is time for young people to have a real voice in our government.
The Ambassadors at EnviroVoters Ed Fund are the leaders of the campaign — WE CAN: Water Equity and Clean Air Now! Their campaign tackles the severe inequities surrounding water equity and clean air in the Central Valley and Inland Empire by putting youth at the forefront of fighting for these issues.
The Central Valley and Inland Empire have some of the nation's worst air quality, especially from warehouses, which bring exhaust emissions and displace our communities of color. Long-term health risks like respiratory diseases, lung cancer, and impaired cognitive functioning will severely impact our community if we do not act now.
That is why we are calling for all youth aged 18 to 25 in the Central Valley and Inland Empire to join our team. By joining, you will learn how to advocate for a youth-led climate board that will give young people a voice in local decision-making to achieve environmental justice for our communities!
You can make a difference by joining the movement.
Attend an EnviroVoters Ed Fund event to learn more about how you can help.