Ambassador Program Cohort 3: 2023-2024
Inland Empire Ambassadors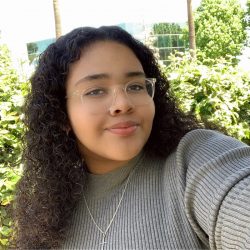 Danyell Hill (She/Her/Hers)
Danyell is currently in her senior year at University of California, Riverside studying Political Science.  
"From being a volunteer to becoming an Ambassador for California Environmental Voters
Education Fund has been not only an eye-opening experience but a transformative program that has centered my view on the importance of community leadership and group organization. I hope to show others that involvement and outreach is something small that can change into something greater for a community. My goal is not only to show that importance of leadership in a community but be a voice and a helping hand to those who need it the most."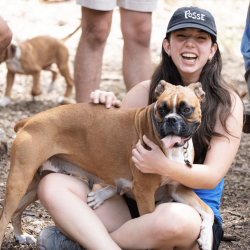 Gianna Hutton González (She/Her/Ella)
Gianna Hutton González is a sophomore and a Posse Miami Scholar at Pomona College, where she is pursuing a degree in Public Policy Analysis with a concentration in Environmental Analysis and a minor in Chicanx-Latinx Studies. 
"Through working with California Environmental Voters Education Fund, I hope to learn more about the Inland Empire intersectional organizing space braiding in the lessons I have learned from my organizing work in Miami, Florida. I hope to leverage my past experience from serving as GenCLEO strategist for the CLEO Institute, a non-partisan nonprofit organization dedicated to increasing climate literacy and empowering youth to find their voices within the climate movement, and co-president of the 2022 Miami Youth Climate Summit to serve the IE community."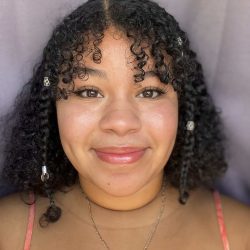 Eliana Guillory-Ayala (She/Her/Ella)   
Eliana is a first year at University of California, Riverside majoring in Environmental Science with a focus on public policy.   
"Growing up in a lower income, marginalized community, I' m looking forward to learning how I can help better the living conditions of others.  Being in the program, I hope I'll gain the knowledge on how to learn and teach others how to advocate for better environmental change and learn public policy."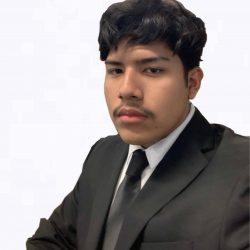 Julio Zambrano (He/Him/His)
Julio is currently studying to graduate with a Mechanical Engineering degree in order to develop efficient and cleaner gasoline engines and to develop electrical engines to reduce emissions. 
"In this program I want to motivate my community and the whole San Bernardino area to become more aware of California's natural beauty and how to preserve and spread the natural flora and fauna. Whether it be through community garden events or with educating the public about ways they can have their voice heard, I believe everyone will have a significant impact working towards our goal no matter how small the action."  
Daniela Rico (She/Her/Hers) 
Daniela is currently a senior at the University of California, Riverside studying political science.
"Growing up in a lower income community I had always known that there were certain disparities that prevented us from accessing clean air and clean water. I felt a sense of responsibility to help my community and I felt like California Environmental Voters Education Fund was a great foundation to help me learn how to build relationships with my community and provide the necessary resources that will help us collectively. Being in a predominantly Latino community, people do not have the confidence, knowledge, or resources to advocate for themselves and I hope being an Ambassador helps them raise their voices."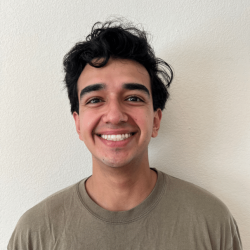 Chirayu Kohli (He/Him/His) 
Chirayu is a senior at the University of California Riverside where he is studying in the school of Public Policy, with a focus on environmental and economic policy.
"My goals in joining the ambassador program are to gain a more comprehensive understanding of how organizing works and the different methods by which advocacy groups can accomplish their goals. In the future, I hope to attend law school as well as remaining involved in my community through holding public office or working in the public sector. I hope that through this program, we are able to affect positive change for the people of the Inland Empire and Central Valley regions."  
Central Valley Ambassadors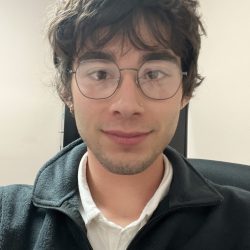 Anthony Ruggeri (He/Him/His) 
Anthony is in his second year of college at Fresno City College. He is transferring out for fall 2024 and hoping to attend UCLA. 
"I am pursuing a history degree as well as being a Cal law scholar. My goals are to further my education and go to law school, and after I want to pursue a career in politics. Over the past year, I have worked in immigration law which made me find a love in community politics and organizing, I hope with this program we can make real change in the Central Valley and in the Inland Empire."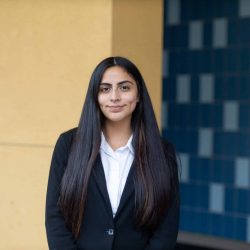 Shaira Vargas Mejia (She/They/Ella)
Shaira is a graduate student in the Interdisciplinary Humanities program at University of California, Merced. Her research interests focus on environmental injustice in the San Joaquin Valley and grassroots organizing.   
"Growing up in Kern County, I witnessed many environmental prejudices in my community and inadequate resources to combat them. My goal in the ambassador program is to further my community organizing skills, learn about the public policy sector, and share the knowledge to community members back home."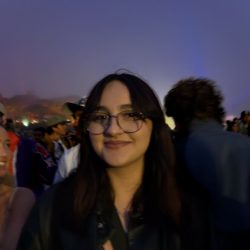 Salma Napoles (She/They/Ella) 
Salma is studying Political Science in Law and Society and working towards multiple degrees.
"My Hispanic heritage, Feminist movements, and the LGBTQIA+ community has brought me to become an active member in politics. Creating a better life for my community, being able to provide both equality and equity to those groups motivates me. Environmental justice has always been a dominating issue in the Central Valley, I want to be able to motivate my community to create a healthier environment and connect with those who deserve to be heard in political movements. I'm hoping to reflect my experiences as an Ambassador to my communities and advocate for social equality."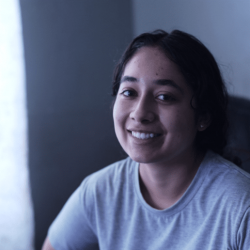 Yasmine Gutierrez (She/Her/Ella) 
Yasmine is in her fourth year at Fresno State pursuing a bachelor's in psychology.   
"I am motivated to be in the organizing space to help better serve my community and represent us in order to gain better living standards. I believe that the Central Valley needs a lot of attention to this aspect, and I plan to bring awareness to it."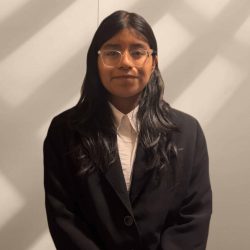 Yulissa Torres (She/Her/Hers) 
Yulissa is a graduate student at the University of California Merced in the Interdisciplinary Humanities program. She graduated with a degree in History from University of California Merced in 2022. She was born and raised in Madera, the heart of California. Furthermore, she enjoys photography and listening to her favorite band Beach House in her free time. 
"What motivates me to be in this organizing space is seeing how many young people are genuinely excited to help their communities. We're all here participating, learning, and working to address the very real environmental challenges that affect us all, especially those who come from disadvantaged backgrounds. I'm inspired by the past cohorts' efforts and accomplishments and can't wait to do the same. Additionally, I am eager to share the knowledge I will acquire from this program with my local community."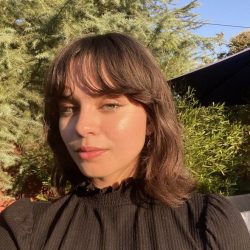 Renna Hickey (She/Her/Ella) 
Renna is graduating from Fresno State University with a major in Political Science and minor in Women and Gender Studies. She wishes to grow a career in advocacy while enjoying movies and concerts in her free time.
"Growing up in the California Central Valley, I am inspired by the trailblazing activists that taught me how effective organizing is valuable to our communities. I hope to gain more communicative and organizing skills to help uplift intersectional communities and practice advocacy in environmental health. I am looking forward to learning more about policies that affect the Valley, while educating others and creating sustainable change." 
You can make a difference by joining the movement.
Attend an EnviroVoters Ed Fund event to learn more about how you can help.