Black folks' impact and legacy on the environmental movement are monumental and yet are often under-recognized. That's why, this Black History Month, we want to shed light on some of the lesser-known leaders who have had lasting impacts on the environmental justice movement.
These climate champions fought first for the rights of their communities, and their influence has made waves across the country and around the world. Their vigilance and dedication to fighting for their communities and the environment inspire us every day at EnviroVoters, and we hope to continue their legacies by centering frontline communities in our climate justice work in California.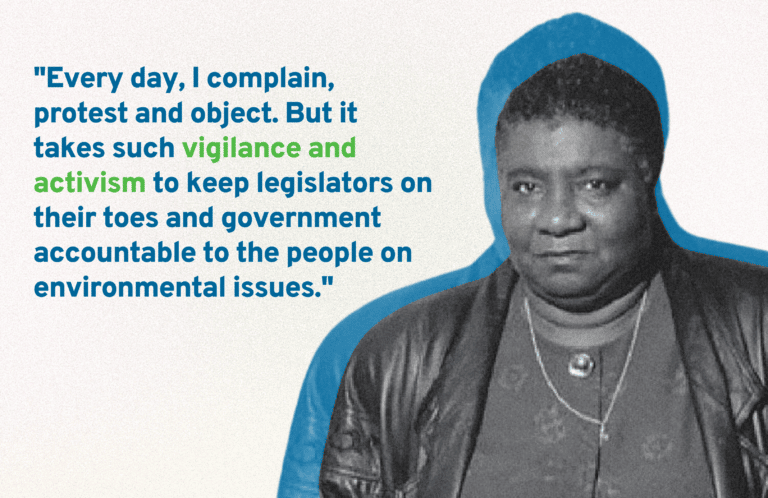 'Mother of the Environmental Justice Movement'
Hazel Johnson was an environmental justice warrior in 1970s Chicago who worked to improve the living conditions in public housing. Her activism first began when she investigated how the environment around her neighborhood of Altgeld Gardens was linked to the high rates of cancer and respiratory illnesses, especially among the children in the community. The root issue, she discovered, was that Altgeld Gardens was built on a landfill surrounded by toxic waste and the community was suffering from the consequences. Asbestos and elevated lead levels compounded the health concerns in their community. Seeing this catalyzed Johnson to form the People for Community Recovery organization to fight for a safer environment. This organization focused on environmental education, climate training, and community organizing with the purpose of empowering community members to demand and fight for environmental justice.
First African American National Park Superintendent
In the summer of 1903, Captain Charles Young made history as the first African American National Park Superintendent. Captain Young's official role as Acting Superintendent of Sequoia National Park and captain to an all-Black regiment at San Francisco's Presidio led to the preservation efforts that prevented the poaching of wildlife, illegal logging, and sheep grazing.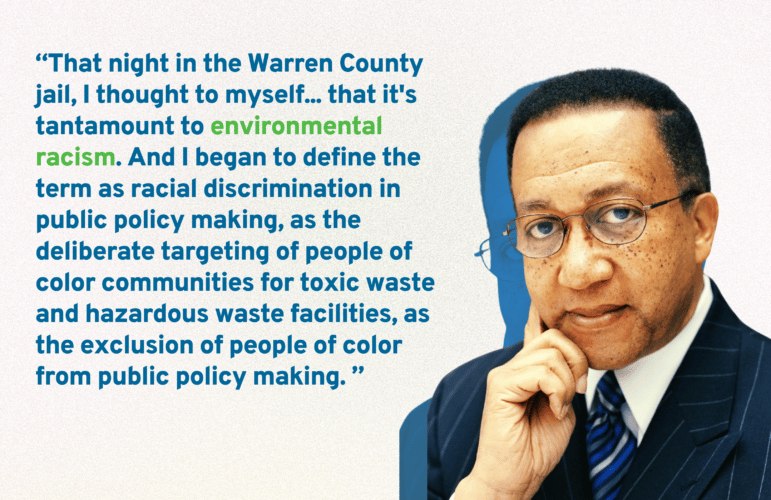 Reverend Benjamin Chavis Muhammad
Coined the term "environmental racism"
Chemist and environmental advocate Reverend Benjamin Chavis Muhammad joined protests against the illegal dumping of contaminated soil in rural Warren County, North Carolina in 1983. Chavis Muhammad recognized that the depositing of industrial toxic wastes was a violent act against Black communities living nearby, which led to the coining of the term "environmental racism." As Executive director and CEO of the UCC-CRJ (United Church of Christ Commission for Racial Justice), Chavis Muhammad led the publishing of its landmark 1987 report, "Toxic Wastes and Race in the United States." In 1989, Chavis Muhammad commissioned a study that documented the extent of the crisis, finding that three of the five largest toxic waste landfills in the country were in communities of color. Reverend Chavis Muhammad's leadership and the monumental efforts from communities in Warren County eventually stopped further landfill deposits and soon influenced environmental policy at the national level.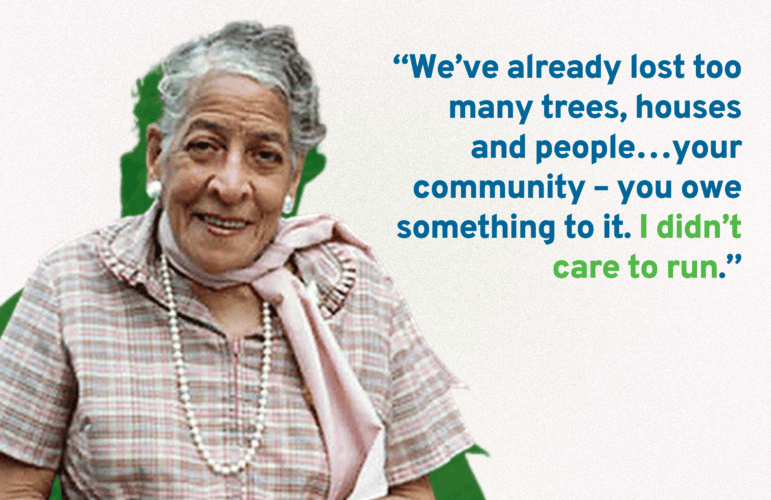 "The Tree Lady of Brooklyn" Environmental and Community Advocate
Hattie Carthan was an environmental and community advocate who lived and organized in the Bedford-Stuyvesant neighborhood in Brooklyn in 1964. As a means for addressing issues of local economic development and neighborhood livability, Cathan's efforts focused primarily on planting and preserving local trees. Hattie Carthan proved critical in marshaling public support for urban tree planting and preservation. She formed the Magnolia Tree Committee to fundraise within the community and secured matching funds from the New York Horticultural Society, raising the $5,000 needed for construction. Her efforts to protect the magnolia culminated in the tree being designated an individual landmark by the Landmarks Commission – one of only two official "living" landmarks in New York City. Hattie's advocacy not only focused on more accessible housing but also emphasized the need for green spaces in urban areas. Carthan's work was nothing short of trailblazing, and she was an early voice that influenced how urban green spaces are talked about today