California Environmental Voters Ambassador Program 2022
The California Environmental Voters Ambassadors Program identifies, cultivates, and supports young leaders from marginalized communities in the Central Valley and Inland Empire. The goal is for this cohort of young climate champions to build power to effect change on key issues like clean air, clean water, and climate resiliency, with a focus on racial justice, equity, and a green and just economic recovery. 
Learn more about and participate in their 2023 campaign: WE CAN (Water Equity & Clean Air NOW)
We're excited to introduce the second cohort of Ambassadors!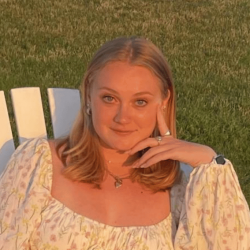 Leah is a junior studying Public Health and Political Studies at Pitzer College. Outside of school, she loves to read, surf, run, hike, hang out with friends, and cook.
"I am hoping to gain a deeper understanding of the climate problems that are unique to the Inland Empire, as well as the historical factors that play into why they are still an issue today. I also appreciate that a big part of the Ambassadors program is focused on educating us on organizing strategies. So far, I have felt very supported by the Ambassadors community and am excited to see this continue!"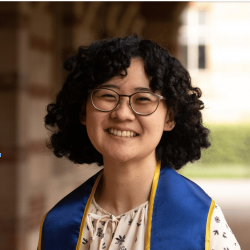 Lisa graduated with a degree in Environmental Science from UCLA in 2021. She works from home full time, providing energy efficiency and sustainability support for California Community Colleges.
"My overall hope is to inspire individuals to join the environmental movement, find what they're good at and what they care about, and figure out how they can put those things together to empower their community and create a better world for all of us. I am so grateful for all the opportunities I've been granted, and I'm looking forward to applying the things I've learned and finding happiness in everything I do. " 
Pa is a senior studying Sociology and Hmong at Fresno State. She is currently working towards a certificate in Social Justice and Social Change, Cultural Competency, and Southeast Asian Studies.
"What inspired my involvement is the lack of resources and injustice which my family, friends, and community experience. One of the most pressing issues in my community is affordable housing. One thing I hope to get out of this program is learning the process of how to create and make those changes for the better."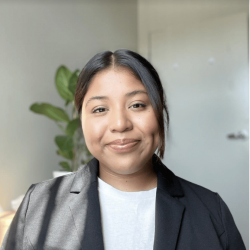 Jessica is a first-generation student studying Political Science and Public Service at University of California, Riverside. She was born and raised in Sacramento.
"I was inspired to get involved with EnviroVoters because I would like to play a larger role in our fight against climate change and feel more connected to the issues that are going on around me. My goal is to be able to spread the knowledge that I gain at EnviroVoters. I would like to help others grasp the information or issues occurring or affecting them in a digestible manner."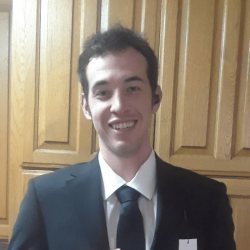 Tim is a studying Political Science at the University of Riverside. He has worked in civic institutions and is currently studying for the LSAT.
"My inspiration has been fluid and adaptive as I learned more about the peoples and politics that impact our state. I recognized climate change as the defining issue of my generation, and the generations that will follow me. I discovered the political resistance to any kind of meaningful change, and the implications for the people who are unjust made more vulnerable. I started with a simplistic desire to do the right thing, and ended up here."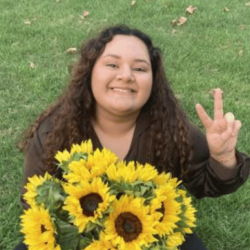 Donna is a junior studying Sustainability Studies at University of California, Riverside. She enjoys watching cartoons with her younger sister after they get spooked by a scary movie.
"As a new ambassador I aim to create long-term connections and make new friends who have the same beliefs as I do regarding climate change and environmental issues. I hope to learn more about what I can do to help improve my community's environmental state as well as fight environmental injustice. I am looking forward to learning more information about topics that I am unfamiliar with or issues I am not knowledgeable in."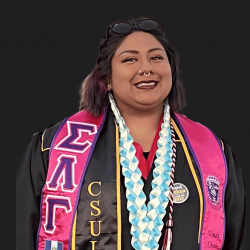 Wendy is a first-generation graduate with a degree in Political Science, Law, and Public Policy from Cal State Long Beach. She lives in Hesperia with her daughter and three tabby cats.
"Some of my goals are to become a lawyer and a professor at a community college. I would love to give back to my community and help undocumented families. I want to share the knowledge from this program to help many people that may not be aware of the things affecting them. Our communities of color are disproportionately victimized. The time for change is NOW!"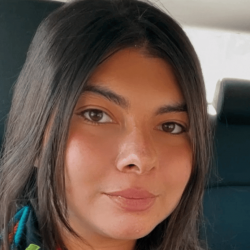 Giselle is a first-generation graduate with a degree in Sociology from Fresno State. She was born and raised in Visalia and wants to become a high school social worker as well as helping her community.
"What inspired me to get involved is seeing all the climate issues we have here in the Central Valley, and I want to help improve or solve these issues that we have. I want to learn leadership so that I can apply it to an environmental justice campaign, educate my community about climate change, and get my community more involved."
Mariela is a senior at Fresno State. She has been involved in various outreach projects to help her community and she is very excited for this journey with EnviroVoters.
"I have always loved being involved in my community, especially providing them resources. Learning about EnviroVoters and the work they do has inspired me to gain more knowledge on how deeply environmental issues affect our communities and how much it's not being talked about. It's important to learn these issues in order to get involved and inform others. I hope to make friendships and have a fun yet life-learning experience"